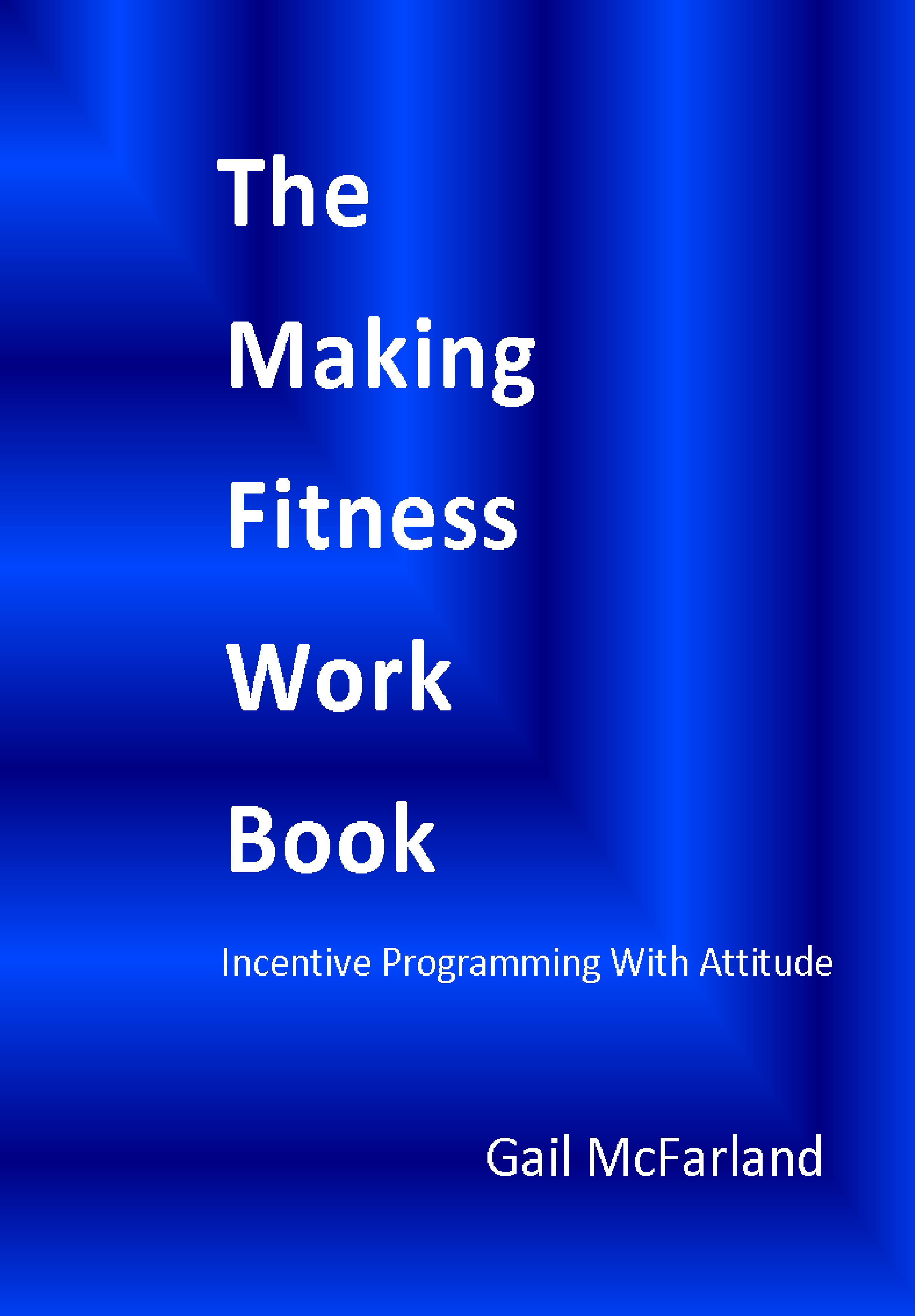 Available with black and white or color support materials.
Introducing The Making Fitness Work Book, the perfect resource for tuning up and turning on your members and students. Whether you are an Exercise Science Student or Intern, Personal Trainer, Wellness / Fitness or Exercise Specialist, Fitness Center Owner, Aerobic Director, or Site Program Administrator, this is the book for you. With formats designed for a wide variety of groups, veteran fitness trainer and Exercise Specialist, Gail McFarland offers the advantage of expertise perfected over more than twenty years in the wellness/fitness arena.

Here, for the first time, is a ready to use, geared for success compilation of tried and true wellness and fitness incentive programs. This workbook will help generate excitement and enthusiasm among your students. Get your members involved and challenged with targeted programs that build and reinforce their fitness training. Educate and train your target populations with programs designed to help you hit the ground running and build and retain your target populations.

Every program offered in The Making Fitness Work Book includes:
· Program Objectives
· Program Budget
· Administration Instructions
· Program Promotion
· Sample Forms, Flyers, and Handouts
Present programs with the impact, interest, and style befitting your professional status at every turn with The Making Fitness Work Book.