The premier Internet destination for African-American women, Nia Online is committed to meeting the needs of African-American women in a way that's as confident, spirited, and stylish as we are. NiaOnline is a site for African-American women, by African-American women.
AfricanSisters.Com offers fashion, fitness, Books, Relationships, politics, education, and more! Information for the African-American Woman.
The Mission Statement of The Romer Reviews vows to provide, ". . . a diverse and proactive mix of resources, book reviews, and literary works to inform the African American Community." This is the place to indulge the reader and/or writer in your soul, regardless of genre.
Agoodblackman.com is a web site dedicated to loving, honoring, uplifting and celebrating Black men by providing a place of information and inspiration.

Romance In Color offers romance A-to-Z from the readers and writers of today's hottest Multi-cultural Romantic fiction. Whether you're looking for the next book to add to your "to be read" stack, or want to locate your favorite author, you'll find it here. **Hot Tip -- Check out the archives for the books you may have missed!
Shades of Romance is an online magazine featuring everything you need to stay on top of today's new books, whether you're a reader or a writer. Classes, interviews, contests, resources, and more. Shades Of Romance was selected as one of the 101 BEST sites for writers in 2002 by Writers Digest Magazine !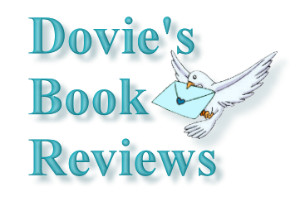 A pretty site, with a number of current and interesting reviews of good books. Dovie, like most of us, especially enjoys romance!
Looking for a place to "dish" all the latest in all your favorite books? Trying to find a book club in your area, or want to get one started? Check out this bright and sassy site!
Black and Hispanic literary showcase allows readers to preview new books. Looking for information on readers in and around your area? Find out about book stores, book clubs and up-and-coming authors.

Daughters Of Eve.Com. A beautifully designed site where areas of interest include; The Garden, -- profiles of historical and contemporary women of color in the areas of Arts & Media, Business, Civil Rights, Education, Sports, and Girltalk Central -- an online e-zine featuring relationship advice, a sounding board for mothers, financial tips, recipes, hair care and much more.